Welcome to neotacular |
Forums
Find an Error?
If you find an error on our site, such as the layout stretching on a page, a typo, or code showing where it shouldn't, please send us an error report in the Report an Error Forum!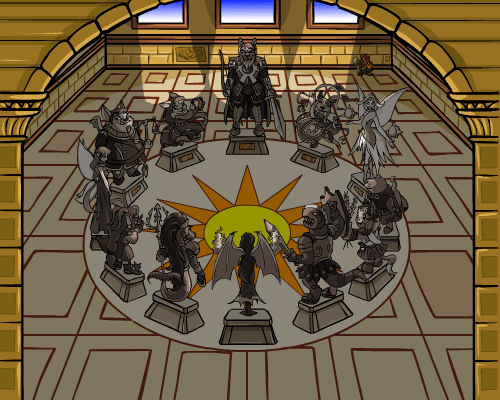 First you need to visit the hall of heroes and get the lights turned on. See the little janitor in the upper right corner? Click him, and then try pressing the button with the little sun on it behind him.
He'll become angry with you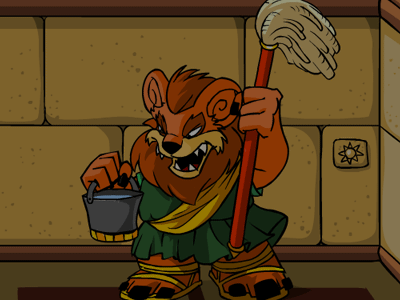 Now let's visit some more people. Go talk to the
Altadorian Archivist
, in the
Altadorian Archives
. Notice the book holding up his table, you want this book.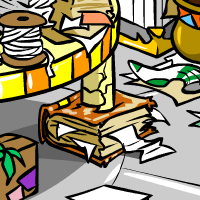 Click on the book, then click continue. You need something precisely 3 inches tall, so lets go find something. Go back to the main map of altador and click on the rock quary, outlined below:
OK, so now we need to find a three inch high rock, and I think I see one!
Click continue to get the rock.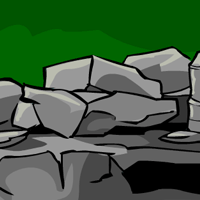 Then head on back to the archivist and click the book again. This time you'll swap out the book with the rock,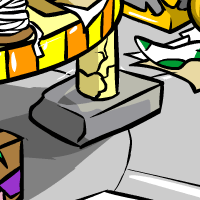 and the book will be put on a pedestal for you.
You can now read the book, even though all that's there currently is the prologue.
The janitor has had time to cool off now, so head on back to the hall of heroes and click him again. He'll suggest that you find some oil because the gears have become stuck. Behind one of the statues in the hall, there will be an oil can, it's random, so you'll have to just keep checking until you find it. It will be obvious when you do :)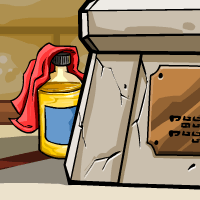 Head back to the janitor and click the button now.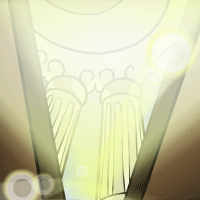 AND THERE WAS LIGHT!
You can now see blue dots above statues by clicking the statue then clicking the very top of the statue image.
You can also now visit the upstairs portion of the hall of heroes by using some stairs on the left side, or by
clicking here
Printer Friendly Version