Welcome to neotacular |
Forums
Soup Kitchen
Intro: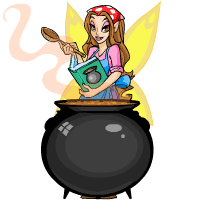 In the Neopian Marketplace you will find a kind faerie watching over a very large cauldron of soup. This faerie is the Soup Faerie. She is the one that makes sure there is enough soup for hungry neopets with owner who are poor The Soup Kitchen is kept open from donations to the Money Tree.
Services:
If you want free soup from the Soup Faerie, then you need to have less than
3,000NP
. If you have less then 3,000NP, you can feed all of your neopets for free. Here are a list of all the soups that you will be feeding your pets: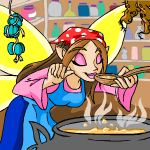 Asparagus and Chutney Soup
Chicken and Vegetable
Cornupepper Soup
Golden Juppie Soup
Invisible Soup
Lamb Broth
Minestrone
Mulligatawny Soup
Negg Soup
Potato and Leek
Starberry Soup
Turnip Broth
Two in a Bowl Mushroom and Chokato
Another reason to go to Soup Kitchen, besides free food for your neopets, is there is a cool avatar available for you to get.
Soup Faerie - Neoboards
Randomly given out when feeding your pets at the Soup Kitchen.
---------------------
- Brought to you by Stephen
Any errors spotted in the above guide?
Tell us!
« Main List
Printer Friendly Version