Welcome to neotacular |
Forums
Interested in Helping?
Are you interested in helping other neopians and neotacular users out? If so you should sign up to be one of our live help staff, you can apply here!
Edna's Quest
About Edna: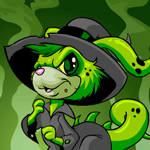 Edna the Witch has her old broomstick parked outside of the dark and shadowy
Witch's Tower
and it's hasn't moved for ages. Edna is a witch and she is always trying new spells or potions and she is always looking for someone to help her out.
Her Requests: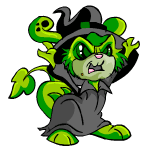 Get me my items or leave me alone. Or I will turn you into a toad.
Trying new potions and spells leaves Edna little time to go and get these items she needs for these things. Her request is that you take some time out of your schedule to get her a few items. The items are totally random from clothing, medicine, food, or anything in between. This does mean some of her requests can be a bit pricey. Unlike Faerie Quests you can choose to take on the responsibility of getting things for Edna. She allows you to use the Shop Wizard, but only allows you two hours to get the items and bring them back to here.
The Reward:


The rewards aren't totally amazing. Edna isn't at food like she is potion, but she is willing to share her cooking. She gives you a few spooky foods and some neopoints. When you complete your first quest she will challenge you at the Battledome and she will be waiting to fight during the hours of 12-1 NST. But the reason to do this quest is for the avatar. The avatar does have an issue, it is
completely random
and it could take many many many tries before you can obtain it.
Edna - Cackle! - Neoboards
Randomly awarded when completing Edna's Quest.
---------------------
- Brought to you by Stephen
Any errors spotted in the above guide?
Tell us!
« Main List
Printer Friendly Version