Welcome to neotacular |
Forums
Help Us Out!
Did you know that you can help out Neotacular in many ways? We have a suggestion forum for you to post ways for us to make the site better, a submission form to submit game guides, graphics or anything, and "vote for us" links to topsites in the right column! We appreciate your support!
April Fools 2004
Every year TNT decides it is fun to mess with Neopian's heads a little bit. Ever since 2001, TNT has been pulling pranks. Each year it is something new and even more creative then the last. Some Neopian's are prepared on the first of April when TNT is ready to release a cruel joke, but there is always a few that forget what the date is.
In 2004, TNT released an entire news section just for their "new" expansion set for the ever so popular trading card game. The expansion was called
Quiguki Armageddon
.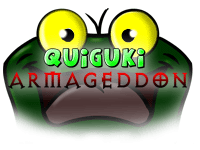 TNT did everything they possibly could to make this believable. They set up an entire days news to this "new" expansion which included some sneak peaks for the upcoming cards. Some of the news content for that day included cards, an avatar, some buddy icons, a How-To-Draw featuring a character from the set and a Neopedia entry (which has now been deleted).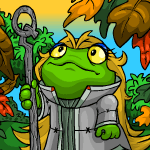 The News Content
Some of the cards that TNT created to show off the "new" expansion were Quiguki Warrior, Quigara, Quiguki Spellmaiden, Quiguki Blacksmith, and Sword of Quiguki Power.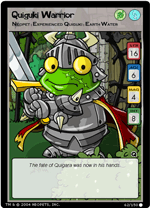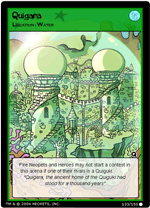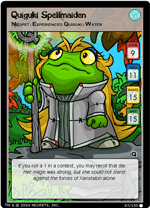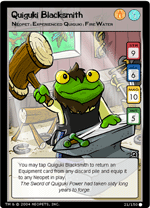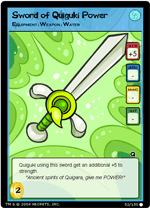 TNT also released some buddy icons for the day.




Using the blacksmith from the cards above, TNT also released a How-To-Drawl on the Quiguki Blacksmith.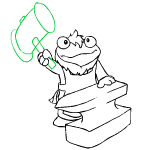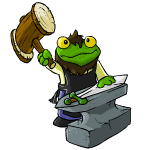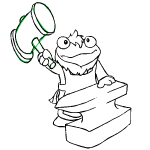 TNT also released an avatar to go along with the joke. Lucky for you it is still obtainable. On the April Fools day back in 2004 all you had to do is refresh the news page and you were awarded the avatar. Every April Fools Day since you do the same thing and you will be awarded the avatar.

---------------------
- Brought to you by Stephen
Any errors spotted in the above guide?
Tell us!
« Main List
Printer Friendly Version