Welcome to neotacular |
Forums
Find an Error?
If you find an error on our site, such as the layout stretching on a page, a typo, or code showing where it shouldn't, please send us an error report in the Report an Error Forum!




The snowager is asleep! Click here to visit him.
Diagonal Lines
This tutorial will teach you how to add a quick and easy diagonal line effect to your images.
I will be using this image as an example: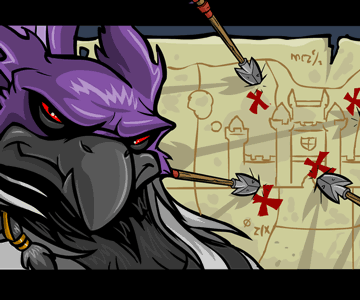 Click to view full sized image
Firstly, you will need a line pattern. You can either use your own or save the one below.

This is an enlarged image
Open the Line Pattern as a New Image, and select it as a pattern in the Materials Palette:
Then, create a new Raster Layer above your image, and fill it with the Line Pattern. Simply adjust the opacity of the Raster Layer, and you have created a diagonal line effect! You can use it like this, or you can change the Blend Mode of the Raster Layer for varied effects.
Below is a comparison of 'Normal' and 'Overlay' Blend Modes at 50% opacity:
Click to view full sized images


Normal | Overlay
Have fun experimenting!
- Tutorial by Katy, using Paint Shop Pro 8.
Any errors spotted in the above guide? Tell us!

« Main List


Printer Friendly Version